Additionally, several elements of literacy, such as reading, phonics, handwriting and SPaG are timetabled on a daily or weekly basis. Whole School Themes and Special Days Each term, there is a whole-school focus to enable us to look in detail at multi-cultural issues; religions; famous people; artists etc.
In addition to this, children may be taken on visits to see other places of worship and visiting groups and workshops help provide first-hand learning experiences. Curriculum design is such that a broad range of topics is provided, upon which a range of skills, knowledge and concepts are developed in order to make learning meaningful.
Information Communication Technology ICT teaching is structured from the Nottinghamshire Framework for ICT, which ensures a progression of skills as children move through the primary phase. Determination We work hard and never, ever, give up because this is essential if we are to achieve anything worthwhile.
Long Term Planning Due to mixed year groups, the topic cycle at Foundation and KS1 spans three years, whilst a single year topic cycle is adopted at KS2.
School Aims We aim to make our school a happy place where we all learn for life, grow together and work hard to achieve our personal best, in an environment where every person matters.
We also adopt a cross-curricular approach to literacy, which means that opportunities are taken to make meaningful links with other curriculum areas.
Occasionally, shorter mini-topics, unrelated to the main topic, are used to inject variety and also ensure the fulfilment of all statutory requirements. This gives capacity to plan whole days for practical work, which pupils said they enjoyed and learned more from.
Collective Worship is carried out every day. The Pedagogy In order to provide meaningful learning experiences for the children, we teach in cross-curricular blocks, delivering literacy where it best fits in the cycle.
Their study will promote spiritual, cultural, social and moral development, as well as enabling them to consider British Values such as tolerance and respect for other who hold different world views.
This is undertaken during Year 6, usually during the summer term. Teachers ensure that over a half term, Literacy and Numeracy are given the equivalent of an hour a day, but this will mainly be delivered in blocks.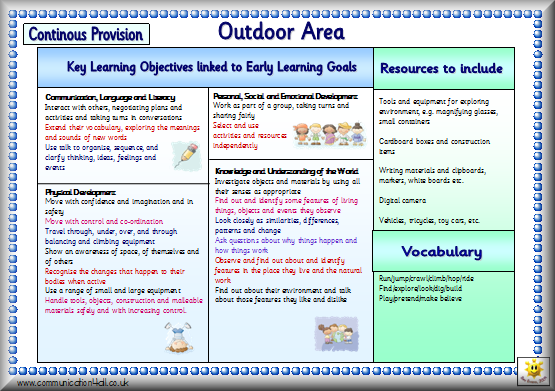 We regularly hold special days, invite visitors to our classes and participate in visits. Pupils in Foundation and KS1 are taught phonics, using the Letters and Sounds framework and their attainment and progress is monitored on a tracking grid. Moral Purpose We aim to do what is good and to be positive in everything, showing respect and care for others, across cultures, distance and generations; our environment, both near and far, and ourselves, our health and well-being.
If you would like to know more about the Nottinghamshire Agreed Syllabus a copy is available for you to read in the school. Currently, Maths usually takes the form of a daily lesson, though we will are considering how we can adopt a more cross-curricular approach in this area too.
Accountability We accept responsibility for the things that we say, think and do understanding that actions and choices have consequences. We always give Literacy a main focus, either where the topic is led by a quality text — or that there are plenty of opportunities to write in specific genres following knowledge learnt in other subjects.
For example, this could be writing a set of instructions in Design Technology, or writing a diary entry or letter from a particular character in History. Curriculum Enrichment is provided by running a wide range of educational visits and experiences.
Compassion We look after each other and care for those who are in difficulty and who are hurting, recognising that the world does not exist for us alone.3 On-going formative assessment is at the heart of effective early years practice.
Practitioners can: • Observe children as they act and interact in their play, everyday activities and planned. Use the filters below to find resources that can help you. All resources are free to use, however, we do request that resources are not used for profit and that the source of the resources is always accredited.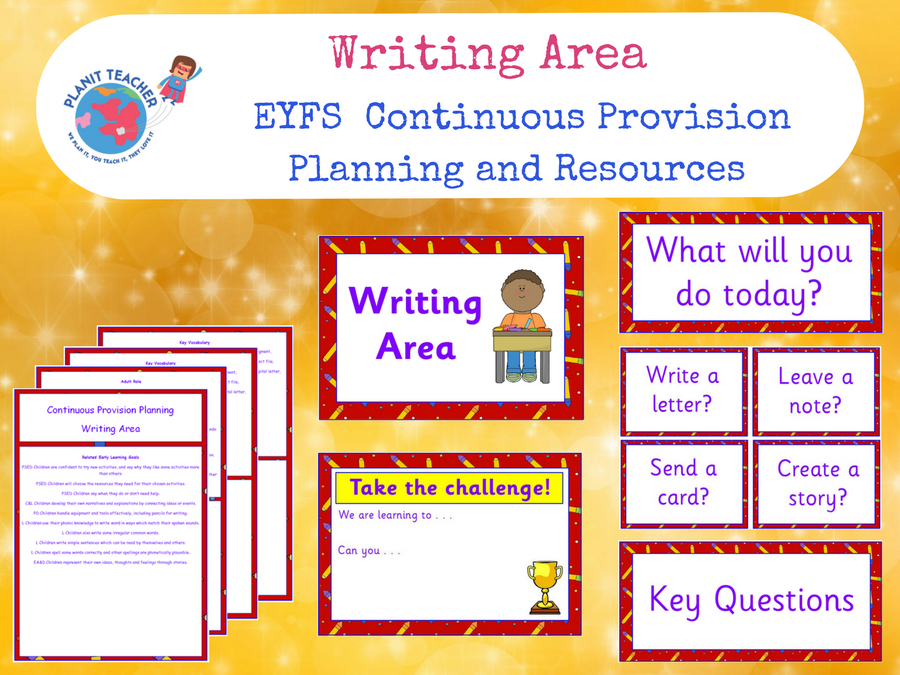 We provide support, training & information on best practice for all involved in early education & the care of young children. HSE explains how employers, the-self employed and those in control of premises must report specified workplace incidents, injuries and deaths.
Welcome to the Beacon Church of England Primary School. Learning Together, Following Jesus. Welcome to the website for The Beacon Church of England Primary School in Liverpool. A trusted news feed for young readers, with ready-to-teach National Curriculum resources.
Download
Writing area resources eyfs curriculum
Rated
5
/5 based on
31
review